Working...

Trunk or Treat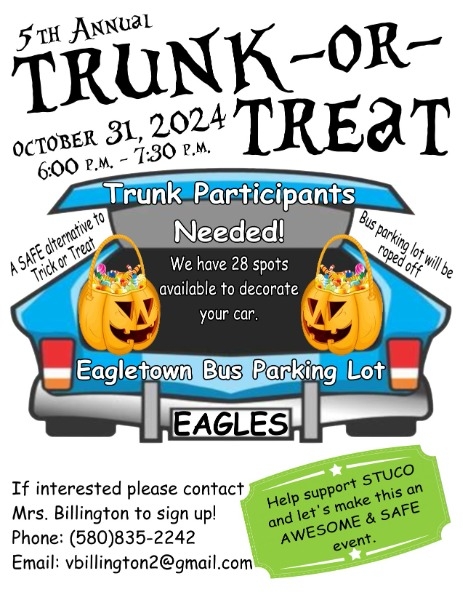 Eagletown STUCO's 1st Annual Trunk or Treat!
STUCO is giving the community a SAFE alternative to trick or treating.
WHERE: Eagletown Bus Parking Lot - It will be roped off before event starts!
WHEN: THURSDAY, OCTOBER 31, 2019
TIME: 6:30 p.m. - 8:00 p.m.
NEEDED: Trunk Participants - We have 28 spots available to decorate your car.
If interested please contact:
Mrs. Billington
Phone: (580)835-2242
Email: vbillington2@gmail.com
PLEASE help support STUCO and let's make this an AWESOME & SAFE event!